Telling a Story with Jalapeno Maps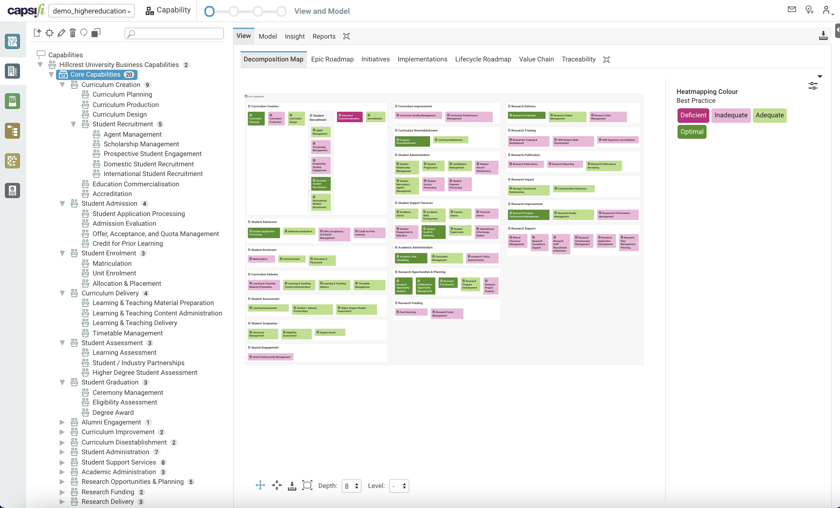 Bring your stakeholders on a structured journey of understanding
The human brain is wired to think in terms of stories. Using storytelling as a way to teach and impart information is nothing new and has its roots in ancient practices across most cultures. The fact that "narrative thinking" is still in active use today is testament to its success as a communication tool.
For those of us who regularly interact with people from different domains or with different frames of reference to our own, the value of storytelling as a communication tool shouldn't come as a surprise. Any time new or complex information is introduced, a successful interaction will follow a similar arc to a standard narrative structure:
Scene Setting

– describe the background, context and important characters.

Rising Action

– introduce the complexity or problem and the impact it has.

Climax

– the crux of the issue and the reason that escalation is warranted.

Falling Action

– describe options to address the issue, including impacts.

Resolution

– recommendation for action to solve the problem and any subsequent fallout.
Jalapeno's maps, such as the Capability Map, can be used to communicate a story in this way. The dynamic nature of a Jalapeno Map means that the presentation can evolve along a narrative arc, bringing the audience along on their journey of understanding. Using a Capability Map as an example;
Scene Setting

– Introduce the full map with L1 and L2 capabilities. Orient the audience around the representation of the business, ownership of different areas and where the subject of the discussion fits in.

Rising Action

– Drill into the part of the map that requires focus. At the Level 1 or 2 summary, show the related objects aggregated at the higher level as well as any relevant heat maps.

Climax

– Drill into detail where a specific problem needs to be explored. The focus should be narrow and deep to avoid a feeling of 'boiling the ocean'.

Falling Action

– Displaying related ideas and business outcomes, discuss potential changes that could address the problem.

Resolution

– Using heat maps, show the prioritization and assessment of ideas that have occurred and lead towards a specific recommendation.
Jalapeno maps are flexible enough to craft many different views and overlays, but having a structured narrative arc to guide how and when to use those views is key to taking your presentations and interactions to the next level.
Jalapeno Maps
Jalapeno's Map views provide a dynamic and diagrammatic representation of any taxonomy within Jalapeno. With heat mapping, visual querying and summary features, Jalapeno Maps are key to illustrating the stories you tell.
Ready to get started?
We are here to answer your questions and can't wait for you to experience how Capsifi's complete business modelling and architecture platform can transform your business. Select one of the contact options and we'll be in touch.